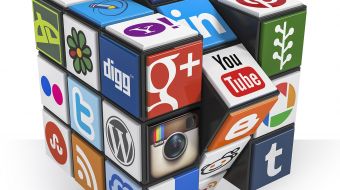 An announcement and a price estimate. This is the traditional commercial message. But today, thanks to the Internet, you can deliver your message using right marketing strategies: editorial articles, press releases, guides and ebooks allow users to understand the advantages of your offer, unlike traditional text ads and banners which in most cases are ignored. This way of promoting is called content marketing.
In the words of Wikipedia:
Content marketing is a form of marketing focused on creating, publishing, and distributing content for a targeted audience online, in order to expand the customer base and monetize a website. This information can be presented in different ways, including news, videos, ebooks, infographics, guides, articles, photos etc.
To make the most of any contact opportunity, we create not only contents but also a landing page, designed to ask user for data like his contact information. At this point, the anonymous user becomes a commercial contact, and the campaign goal is achieved!
The costs of editorial marketing campaign are composed of two parts. One is a fixed base, made of standard activities and tools, the other is a specific part, based on the content to be spread (that we can create ourselves). The average price is less than a thousand euros!

Contatct us for a free evaluation of your next content marketing campaign! »