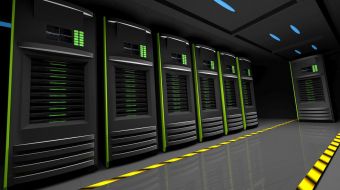 The delivery infrastructure is essential for the quality of your services. Websites, management systems, newsletters, backups etc. must have the necessary strength and be located in a advanced data center. Our web hosting service offer includes physical servers, virtual private servers (VPS) and shared hostings. Every hosting service can be customized to your needs. Our servers run in cloud computing environment and are located in the main Italian and foreign data centers.
Data center
The main Italian data centers are based in Milan, Florence and Frosinone. Servers in London, Amsterdam, Munich and New York are used only for websites, applications and services aimed at the international market. At a minimal cost we can connect your site to a primary CDN (distribution network or content delivery network; click here for more information), such as Amazon Cloudfront or Cloudflare, which guarantees your users fast navigation from all over the world, including China and Oceania.
Technologies
As reference operating system, we use the high-level VMware virtualization technology and Linux. You will be able to manage your servers with Plesk, considered the best administration panel.
It is possible to update the resources at your disposal at any time, according to your needs and success of your services! We can help you buying the right resources in the beginning, and then you can add CPU, RAM, IP, disk space, backup, domains, services and whole servers in the virtual network.
Type of web hosting
Our standard offer, that can be customized to your needs, includes:
Physical server
Virtual Server (VPS)
Multi domain hosting for agencies
Multi domain hosting for user companies
Single domain hosting
Support
Technical support is provided over the phone and via email by experienced personnel. You will not get crazy trying to talk with a call center or with technicians who don't know your specific needs. Contact us now!