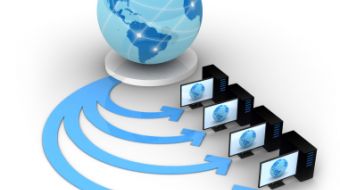 It is not generally known that how quickly site page displays contents is important not only for users, but also for search engines. An updated and well-made site can rank on the second page of Google only because it is very slow. Slow speed can also annoy users. Site visits are abandoned if pages take longer than 10 seconds to load. The good news is that to speed up a site it is no longer necessary to rebuild it: just connect it to a distribution network, called CDN (content delivery network).
CDNs are networks of servers located in the best data centers all over the world. They read and store site pages, thus offering three main advantages:
- if a user enters the site, the pages are served by CDN already stored note;
- A user is served by the closest CND node: in America for the Americans, in China for the Chinese etc.;
- The service is activated instantly, adding only a few lines of code to the site.
CDN is paid depending on volume of traffic. If there is little traffic to the website, the payment will be small. As traffic increases the price increases less than proportionally. CDN technologies are at their best when large volumes of data are needed.
Distribution networks are not a particularly recent invention. They have been existing for many years, but until recently it was not possible to connect them so easily to every site, and the operators were not interested in sites generating little traffic. Today, however, the best CDNs offer simple tools to activate the service, paying only the real consumption.
Contact us to benefit from this opportunity to speed up your site!